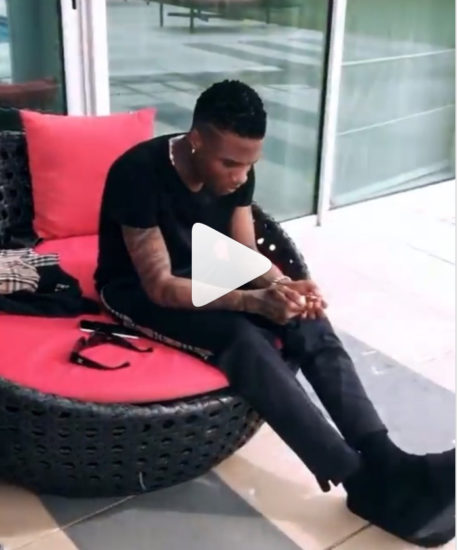 Smoking is terribly addictive, which makes it a difficult habit to break— even for our fav celebrities.
Wizkid was spotted preparing to light his blunt at the hotel where he lodged in Equatorial Guinea to perform for the president's son.
Wizkid was in the company of Paul Okoye aka Rudeboy who was having a conversation on phone and in the video, Wizkid could be seen about to light his 'kush' and fans made it a buzz knew his love for 'kush'.
A fan, identified as t33brain said: "my guy dey light no time".