A video making the rounds on social media shows a two-year-old girl helping her great-grandfather who suffered a stroke.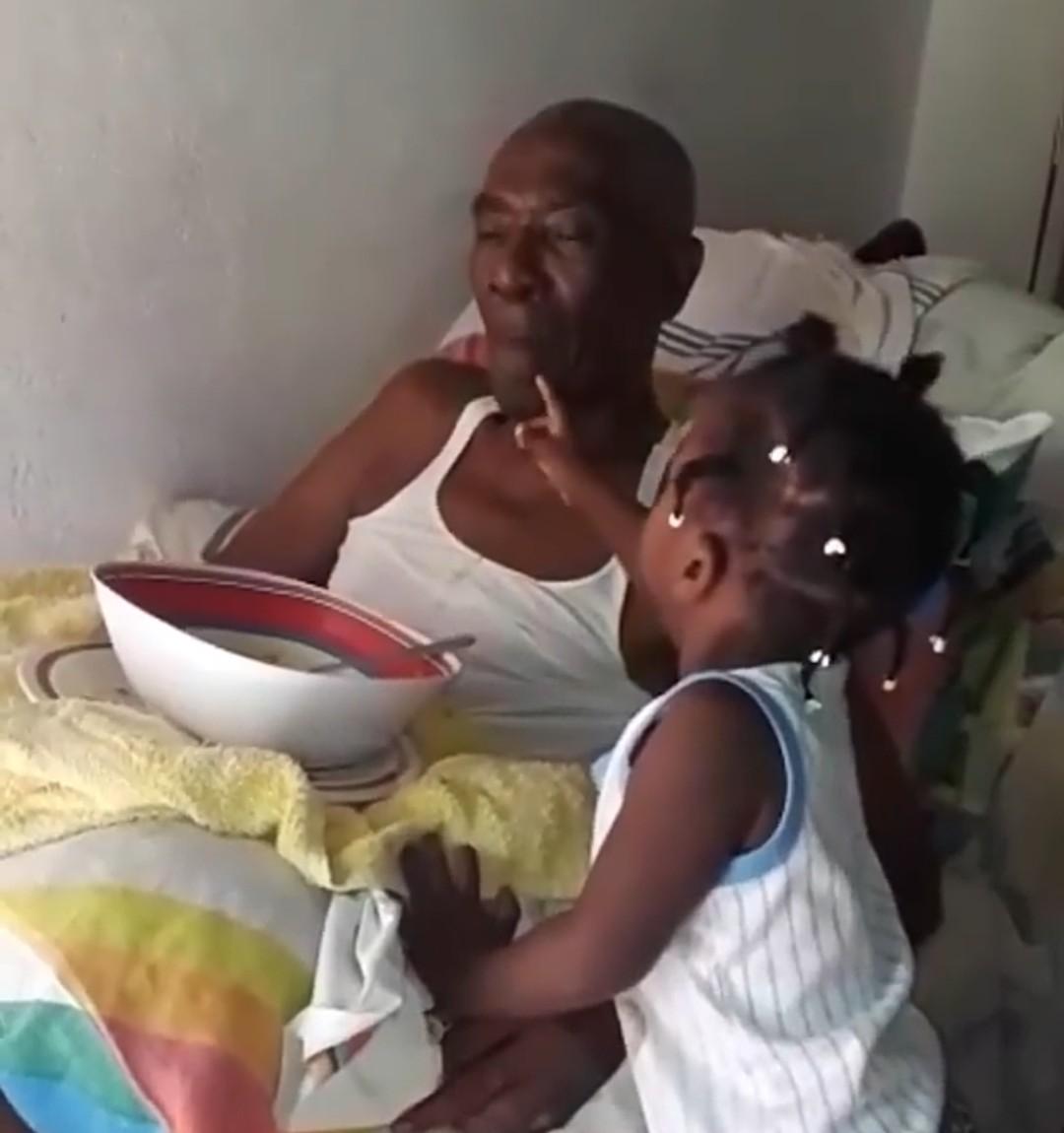 According to the media page, Colour coded who shared the news, the old man reportedly suffered a stroke which left him paralyzed on one side of his body.
However, the little girl pledged to stay by his side and help him out around the house.
ColorCoded wrote;
"HELPING HAND: After her great-grandfather suffered a stroke that left him paralyzed on one side of the body, this two-year-old old pledged to help him out around the house, often assisting him with his lunches and dinners."
Watch the video below;