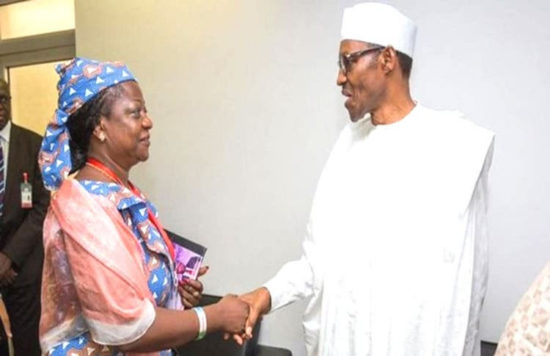 It appears that there is division among Nigerian lawmakers after Buhari's aide, Lauretta Onochie was nominated as INEC Commissioner.
It was reported that the Senate Minority Caucus has rejected the nomination of Lauretta Onochie as National Electoral Commissioner of the Independent National Electoral Commission (INEC).
In a statement released by the lawmakers, President Buhari was accused of "willfully going against the constitution" as his Special Assistant on social media is allegedly a card-carrying party member.
Senate Minority Leader, Enyinnaya Abaribe urged Buhari to withdraw Onochie's nomination as it is against the constitution he swore to uphold.
The statement read;
"President Buhari by nominating Loretta Onochie has willfully gone against the constitution that he swore to uphold.

"Item F, paragraph 14 of the Third Schedule of the 1999 Constitution (as amended) forbids a card carrying member of a political party to be a member of INEC.

"The Minority Caucus of the Senate is against this nomination and calls on Mr President to withdraw it."