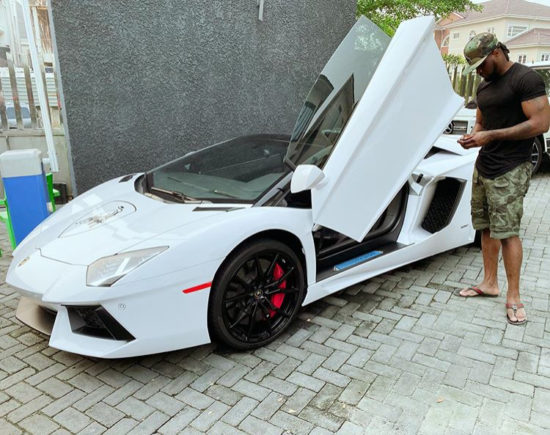 Peter Okoye seems to have just acquired a Lamborghini super car to compliment his already extravagant garage.
Peter Okoye has put up photos of the car in his garage for public view on social media countless numbers of time and we have never sighted a Lamborghini until now.
Recently, he invited some fans to raid his shoe closet in 30 seconds where the guys selected all his best designer shoes.
The singer is obviously not joking around!
To those who think he's not doing well as a solo artist, maybe you should rethink!