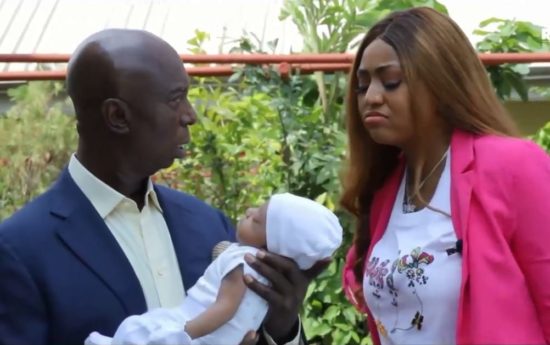 A social media user has slammed Nollywood actress Regina Daniels after arguing with her husband about the complexion of their child, Munir.
Regina Daniels and Ned Nwoko, unveiling their son's face to the world, in their 7th episode of 'Our Circle' documentary which shows on Youtube had some moments where they argued about Munir skin color.
She told her 64-year-old husband, that she does not want to her son to be dark and her facial expression while saying it showed how serious she was about it.
Reacting to the video, a follower of the script-interpreter on her Instagram said that if Regina did not want to have child with a dark skin, she should not have married a dark man in the first place.