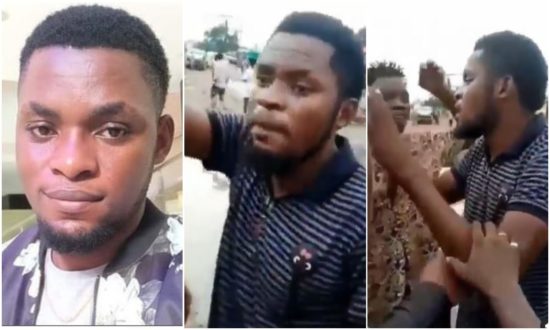 Popular comic actor, Mark Angel has opened up about the video were he was seen amidst some angry protesters who allegedly wanted to beat him up.
It was gathered in a viral video depicting the moment the father of one was almost beaten by #EndSARS protesters who attacked him of using them for comedy.shoot
Reacting to this, Mark Angel revealed that he was only trying to calm the crowd who wanted to lynch a careless driver for hitting a protester. He urged his fans not to be distracted by the video and focus on the protest which is to #EndSARS.
Watch the video below;