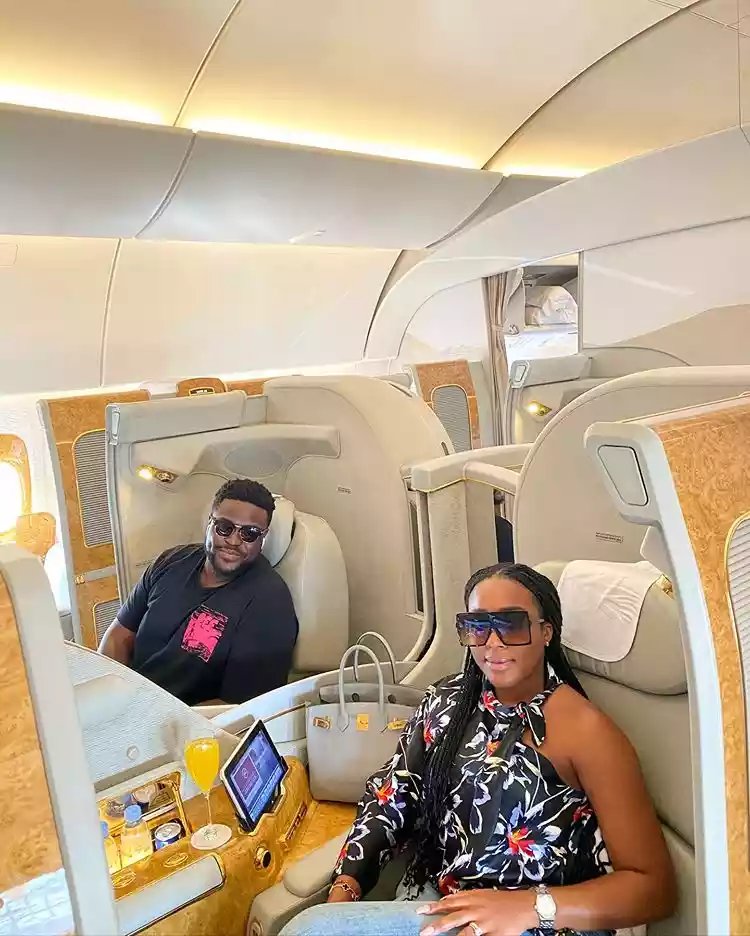 Love is a very beautiful thing. Those who have found it cannot get enough of it and those who have not hope to find it someday.
These days, social media has helped people be more open about their feelings to others as they spread the love around.
Nigerian singer, Davido's older brother, Adewale Adeleke, recently left bachelorhood after he tied the knot with the love of his life, Ekanem, whom he fondly calls Kani.
The duo held their traditional marriage in Calabar and their star-studded white wedding in Dubai. After the nuptials, the couple toured the world as they visited several countries for their honeymoon.
Well, their honeymoon appears to have come to an end and they are gearing up towards having a blissful marriage.
Adewale took to his social media page to share how his life has changed positively since he got married to his wife.
According to the young man, since he got married to Kani, his blessings have tripled. Adewale also said that he never fully understood the bible verse about he who finds a wife has found a good thing till he himself got married.
In his words: "He who finds a wife finds a good thing & obtains favor from the lord! Proverbs 18:22. The first time I saw this verse I must have been in high school & I never fully understood it until now. Since @kani41 has become my wife my blessings have tripled! I thank God for you every day! The honeymoon might be over but now we have the rest of our lives to build together. Love you forever."