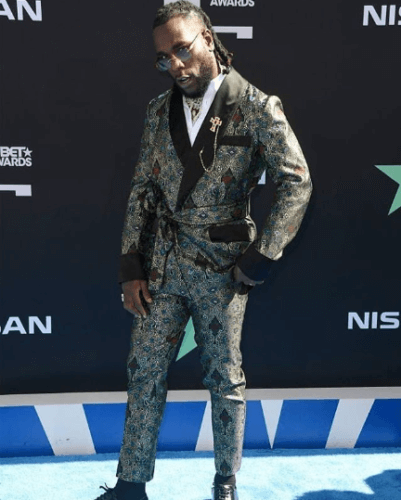 Nigerian singer, Burna Boy has reacted to reports that he worth 1.3 billion naira. 
Burna Boy finds it amusing that Forbes would report that he is worth 3.5 million dollars which is approximately 1.3 billion in naira. According to him, the said amount is not even enough to buy his cars not to talk about his other collections. Burna stated that he would have to start showing off for people to see his worth but later changed his mind because showing off is not his personality.
The self-acclaimed African Giant added that he would let people continue to believe whatever they see on the internet. He further revealed that by the time he was recording his verse on AKA's 2014 "All Eyes On Me", he was already worth over that amount.  He wrote:  "They said I'm worth $3.5 million. That won't even buy my cars. I might have to start doing some showing off. Nah that's not me. Imma just let u run with whatever your blog tells you. $3.5 tho. I'm dead." Fun fact; By the time I recorded "All eyes on me" I was dancing around that 3.5 level"
Burna Boy is simply saying ya'll should put some respect on his name because he is way richer than we think.